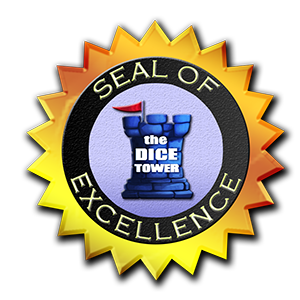 Dragon riding comes to Catacombs!
This award winning expansions for Catacombs 3E features a double-sided game board and eight powerful Wyverns. Plus new heroes, items, rooms, special rooms and much more…
Note: this set includes the previously released Teleport and Shadowlithe Fist promotional ability cards.
Language: English
Recipient of the Dice Tower Seal of Excellence. 
Please note this is the first and only printing of the Wyverns of Wylemuir expansion. As such, the game board included with this product will not fit inside the "Kallax shelf friendly" third printing box of Catacombs 3E.